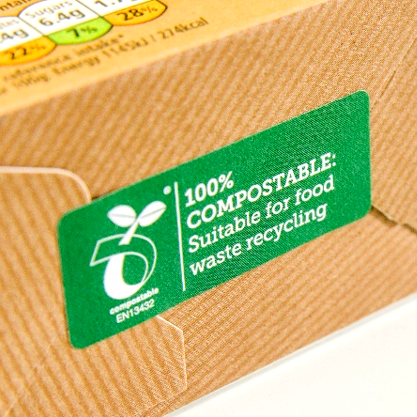 The Christmas rush arrives at different times of the year along various parts of the supply chain, with certain firms extremely busy during the months well in advance of Halloween. Such has been the case at Glasgow-based Premier Labels, which is coming off a bustling third quarter of activity as printers of packaging that adorns the luxury fashion brands, premium spirits, cosmetics and other gifts that drive festive consumer sales.
"We like to talk about the 'Art of Labelling', which is why many of our clients ask us to design their labels to suit their products," managing director Gary Kerr explains. "We provide high-quality labels to a huge range of industries, and our products have been used by leading brands such as the NHS, Scottish Power, Stella McCartney and Jack Daniels.

"During the last couple of years we've experienced massive growth in the premium spirits market, which has kept us extremely busy this past July, August and September. It's a great foundation for us going forward, as we've got significant investment plans on the horizon."
Operating out of its facilities in Maryhill, Premier Labels employs nine people servicing hundreds of organisations throughout the UK. As one of the newest members of Print Scotland, the firm's expansion is benefiting from the support available through the country's leading trade association for the graphic communications industry.
"We are involved with other small business organisations, but we decided to join Print Scotland earlier this year as it is devoted solely to the needs of the print trade, which is an important consideration," Gary said. "They understand the needs of our industry, and the kind of practical backing that assists firms like ours."
One of the main benefits available to members of Print Scotland are the preferred rates on courier charges with UPS. After examining the fees charged elsewhere,
Gary concluded that "nothing else compares".
The organisation also fosters business relationships between different firms, leading to referral work among members. Premier Labels enjoys a good working relationship with several of Print Scotland's 40-plus members, both as suppliers and customers.
Premier Labels was founded in 1987 by Graham Hay, who was joined shortly thereafter by his brother-in-law, Geoff Forward. Geoff remains a shareholder in the business along with Gary, who joined the firm in the mid-1990s.
A printer to trade, Gary worked his way up at Premier Labels from salesman to managing director and shareholder. He now leads a company whose production spans metallic, hot foil, digital and embossed labels to testing, inspection, industrial and security products.
"Our considerable expansion in recent years has largely been thanks to referrals from our satisfied customers, though we have made a couple of small acquisitions in England through the years," Gary said. "We invest heavily in our staff, training and technology and we have committed considerable capital to upgrade our label production machinery."
As part of its corporate re-branding unveiled in June 2018, Premier Labels overhauled its website and bolstered its social media presence in a bid to better showcase its products and get closer to its customers. In that same year, the company also installed a new wide web foiling and finishing machine, allowing it to manufacture much bigger labels and achieve much higher run speeds.
That will be followed up in the early part of 2020 with another significant investment in a new digital printing machine. There are also plans to acquire another finishing machine within the next few years.
With so much on the go, Premier Labels is now considering the possibility of taking on an apprentice, which was another deciding factor in the decision to join Print Scotland.
Member services include the management of the Scottish Training Scheme for modern apprenticeships, which is exclusively administered by Print Scotland as an Approved Centre by the Scottish Qualifications Authority. It offers SVQs and MA certification stretching across several key occupations such as digital print, digital artwork, print finishing, machine printing, lithography and screen printing.
"Already this year, our members have taken on 20% more apprentices than last year," said Garry Richmond, director of Print Scotland. "This is an investment in the future of our industry, which is facing a significant succession gap unless we can replace in sufficient numbers the highly-skilled staff set to retire within the next 10 years."
Gary at Premier Labels said the addition of an apprentice would not only provide a much-needed extra set of hands, but would also allow the firm to train a young worker in the ethos of how the company operates.
"We do much more than simply sell labels," he said. "We work with our clients to determine and create the perfect label for their needs and products, and we pride ourselves on that bespoke service."